Gabriele Weber
Gabriele's intuitive channeling insights guides you and helps you to heal the imbalances of judgement, fear, anger, anxiety, loss of loved ones and she brings to you activations of love, joy, peace and empowerment. Her healings from Spirit align you for your highest good and help you in all ways of your spiritual, mental, emotional and physical bodies.
Intuitive, Channeler, Counselor, Coach
Healer
Teacher
Ability to see Auras
Holistic Therapy
Aura Photography
We are magnificent beings of light. It's time to open up to that beautiful magical self in us that has such powerful capacity to love, heal and transform our world!
Portfolio
View some of our great aura picture before and afters from healing sessions with Gabriele Weber. The changes in color reflected in the after healing photos show the positive shift in emotional, mental and spiritual consciousness.
I highly recommend Gabriel Weber for healings and readings. I have been going to Gabriel for 10+ years and she is amazingly accurate. A session with Gabriele is the best of multiple worlds — energy healing, medical intuitive, channeled guidance, etc. Distance is not an issue as appointments by phone are as powerful as appointments in person. Gabriel has helped me in many areas of my life including healing the energetic and physical body along with providing channeled information that helps me make informed decision.

Gabriele appeared at a very dark period in my life. A time when I was questioning my value as a mom as well as a person. I have never met anyone as intuitive, selfless, warm or caring Gabi used healing modalities to transport energy to help open my heart chakra and bring all the love and joy back. My intuition is crystal clear and this gift has helped my journey become that much sweeter. My family members have been completely transformed by going to sessions for help. She intuitively knew my dad not only had a kidney stone before my dad had any pain . She also knew my dad needed to get a second opinion on the doctor he choose. Gabi saved my dad from losing his left kidney. I have passed her business cards to people I think need her. I have received e-mails with such gratitude for connecting them to her. Gabriel is the most powerful healer I will ever meet. There are no words to express how much she means to us. Have you ever met a intuitive nutritionist . What a gift!

After two severe car accidents and multiple surgeries, physical and emotional therapies, I was left with, sever depression, chronic pain and fatigue that the doctors had no answers or anything to offer. I had given up on any type of normal functioning life and actually life in general. I started to work with Gabrielle and not only found hope but relief on my chronic pain and fatigue and am able to enjoy the life I am meant to have and the energy to follow my dreams and live again!

Through her channeling-intuitive abilities, Gabriele guides people through the troubles of their lives, and their conscious/subconscious/superconscious minds are explored. Working with my physical, mental, emotional and spiritual bodies, Gabriele has helped me with past life and present traumas, guilt, pain and suffering. The Guides and Angels work with Gabriele to clear blockages and allow healing. I always leave a session with Gabriele feeling whole, refreshed, mentally strong, and pain is eased in trouble areas. I also leave with a mantra and areas to work on with positive thinking until my next appointment. I have seen people's troubles eased from Gabriele's guidance and healing. With her vibrational healing, it can also potentially have physical healing.
Latest News
I was guided to write the blog because so many people on the earth …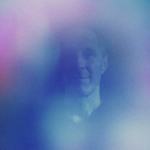 In 1996, Gabi and I and 2 of our friends went to New York …
Subscribe
Be the first to receive our upcoming newsletter. Kindly add your name and email below if you would like to subscribe to out newsletter.